Canada Moves Coast to Coast on Global Running Day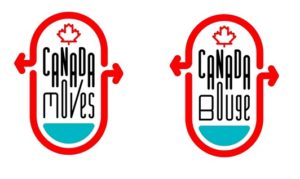 The information below is taken directly from the fundraising website:
"On Wednesday, June 3rd, 2020 we invite you to join us for a Facebook Live Relay across Canada hosted by road races from coast to coast on Global Running Day!
We are calling on Canadians to move and be active in support of the Canadian Mental Health Association (CMHA). Now, more than ever, it is important to support friends, family, and our fellow community members and enable all Canadians to flourish and thrive.
Physical activity is one important component of mental health, but it can't stand alone. The CMHA provides advocacy, programs and resources in over 330 communities nation-wide. Their services help those experiencing mental health problems and illnesses and support recovery and resilience, which is especially vital during this time of uncertainty."