Ontario Physical Literacy Summit
2020 SUMMIT information coming soon!

Come connect, share, and learn about how physical literacy
is changing the landscape for a healthy, active Canada.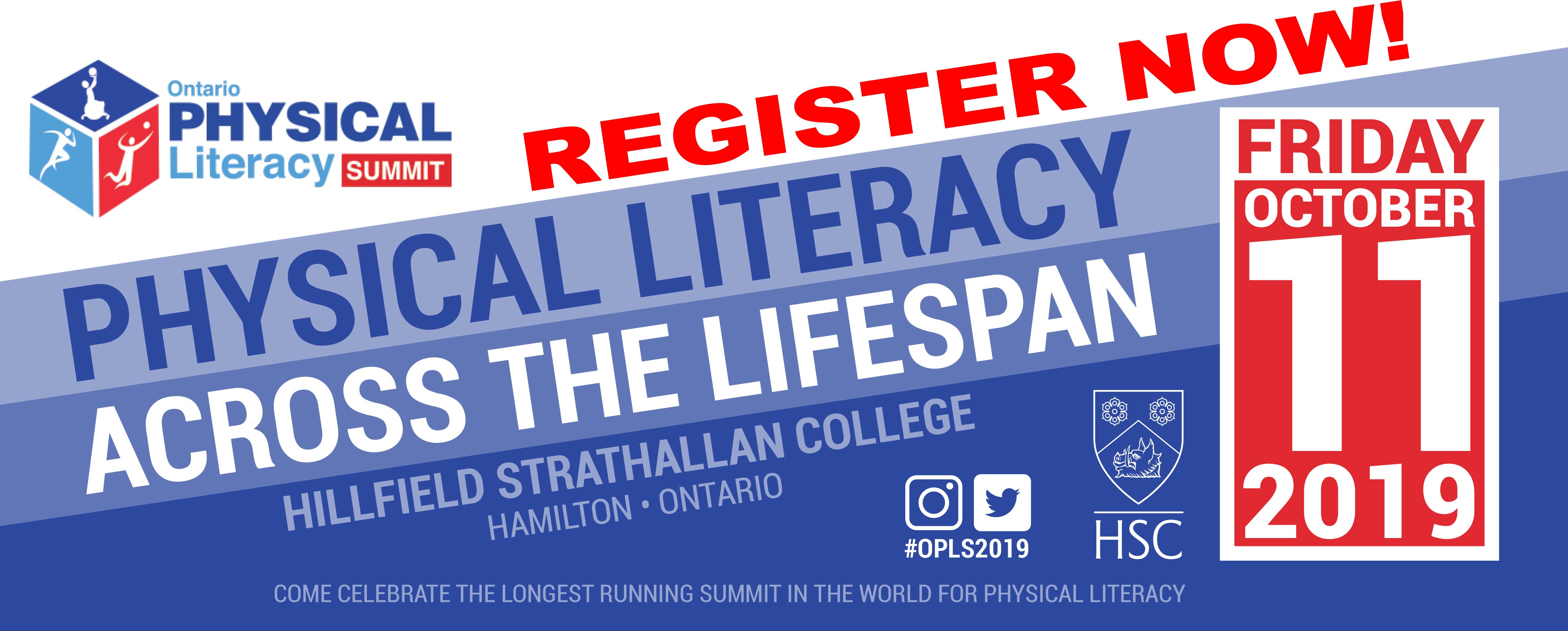 "Physical literacy is the motivation, confidence, physical competence, knowledge and understanding to value and take responsibility for engagement in physical activities for life."
– International Physical Literacy Association, May, 2014
The 2019 Ontario Physical Literacy Summit will be held on Friday, October 11, 2019 at Hillfield Strathallan College in Hamilton. Breakfast and registration opens at 7:30am with the Summit from 8:45 am- 4:00 pm..
Presenters, workshops, schedule posted below.
Click on the Register button and follow the instructions.

If you need to cancel your registration prior to October 1, 2019, your payment will be refunded minus a $25 administrative fee.

No refunds will be issued if registration is cancelled after October 1, 2019.
OPLS Registration Pricing
General Registration: $99.00
Student Full Day Fee: $50.00
*Student card to be shown day of event
Group Fee: $75.00/person (10+ people)
For assistance with registration please contact Erica Otaguro at OPLShamilton@gmail.com
OPLS 2019 is pleased to welcome Mark Chamberlain as this year's keynote speaker.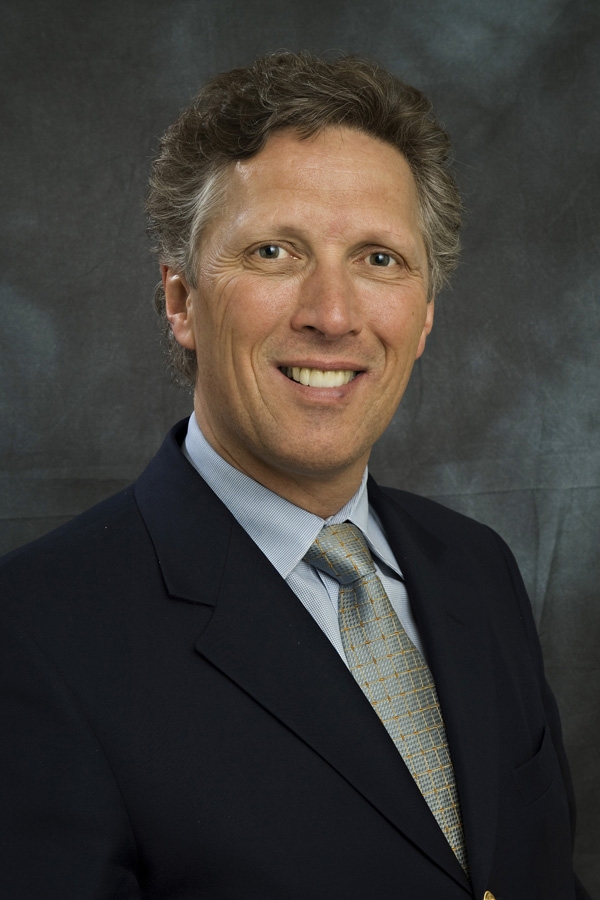 Mark Chamberlain is currently President and CEO of PV Labs, a startup imaging company. Previous to PVLabs, Mark was founder and CEO of Wescam for 18 years, a company that continues to be the leader in visual information systems markets around the world. Mark's achievements while at Wescam are highlighted by the many company awards including an Academy Award for Technical Achievement, 16 Emmy Awards, a Canadian Business Tech Award, a Canadian Export Award, and the company was repeatedly named one of Canada's Top 100 Employers. Mark currently serves with his wife Debbie, as directors of Bike for Mike, a social enterprise that provides bikes, helmets and locks to 1000's of students and their families in downtown Hamilton schools, which he will be discussing at #OPLS2019.
Previously, Mark served six years as a member of the Board of the Ontario Centres of Excellence; served seven years on the Board and two years as Chair of the Hamilton Community Foundation; served six years as Chair of the Hamilton Roundtable for Poverty Reduction and was appointed to the National Council of Welfare, an advisory body to the Minister of Human Resources and Social Development on matters of concern for low-income Canadians. He was also a founder and Chair of the Innovation Factory and a former member of McMaster University Board of Governors. 
Over the course of Mark's career, he has been recognized for both his business and community contributions through numerous awards including: the Alumni Medal in Mechanical Engineering from the University of Waterloo, Ernst & Young Ontario Entrepreneur of the Year Award in the Technology and Communications category, the National Entrepreneur of the Year Special Citation for Market Leadership and a Professional Engineers of Ontario Medal for Entrepreneurship. Mark has been inducted into Burlington's Entrepreneur Hall of Fame and Hamilton's Gallery of Distinction, and was recognized as Hamilton's Distinguished Citizen of the Year. Mark has also received the Prosperity Urban Leadership Award from the Canadian Urban Institute and the Paul Harris Fellowship Award from the Rotary Club of Hamilton. In July 2012, Mark was honoured with The Queen Elizabeth II's Diamond Jubilee Medal presented by MPP, Ted McMeekin. 
Mark Chamberlain was born in Toronto, Ontario Canada. He holds a Bachelor of Applied Science degree (BASc) and a Masters of Applied Science degree (MASc) in Mechanical Engineering from the University of Waterloo. Mark and his wife Debbie have been residents of Dundas, ON for over 30 years. 
Stay up to date with the latest updates and event info