The 2020 Ontario Physical Literacy Summit is taking place virtually. Below you will see the schedule of presentations for November 17th – 19th, 2020.
We are excited to announce that almost all of our presentations will be available to be replayed for the month following #OPLS2020 – this perk is included with your Summit ticket purchase!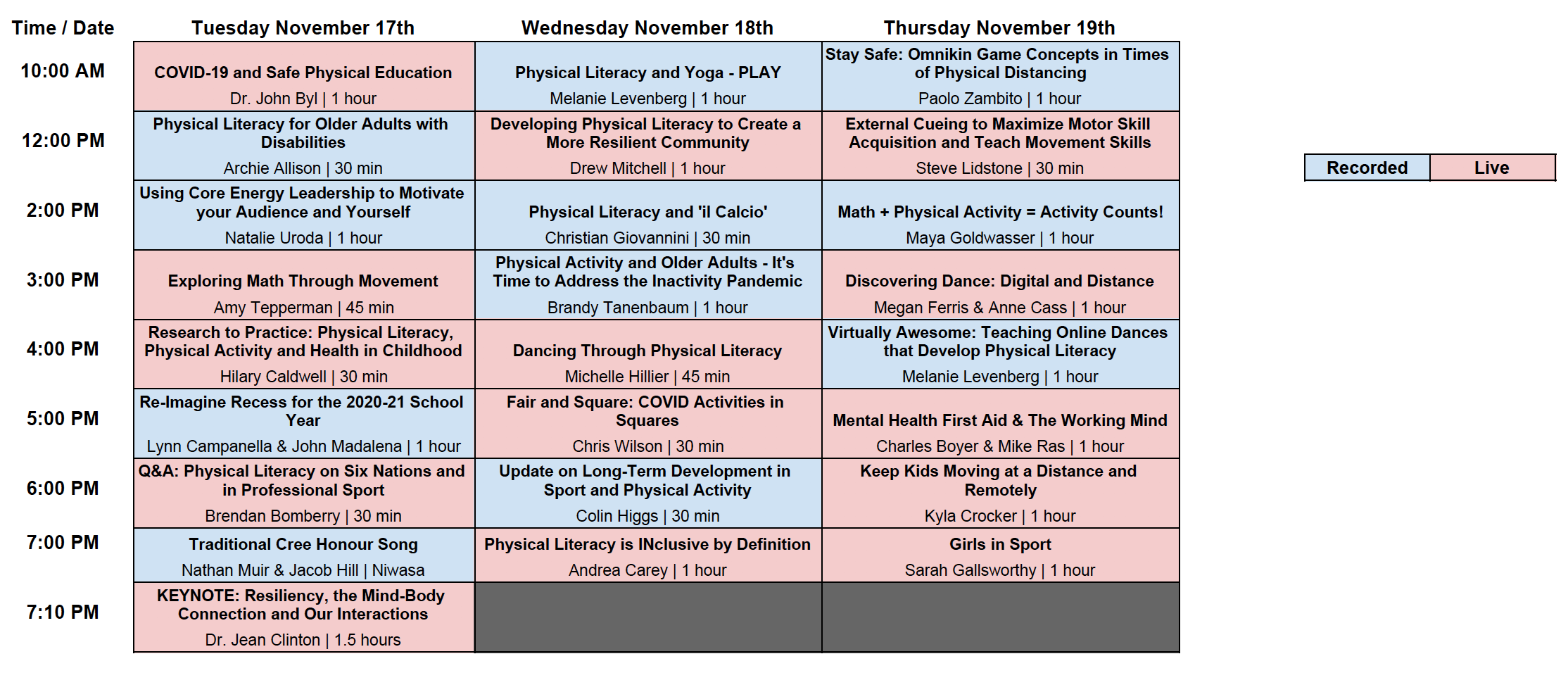 Please note that all times are in Eastern Standard Time (EST).
Stay up to date with the latest updates and event info