Physical Literacy and Yoga – PLAY
Support each child's physical literacy journey through purposeful and playful yoga! Learn simple sequences that take kids ages 3-12 on a journey that will develop FMS, activate the spirit and calm the mind so they can connect with themselves, each other and the world. Leave with practical tools that help kids develop social emotional skills as they #stretchoutsidethebox.
1 hour | Recorded
Developing Physical Literacy to Create a More Resilient Community
COVID 19 has impacted the world and caused many communities to shut down in a variety of ways causing many people to stay home. This particularly applies to our children and youth who have become stuck at home in a way that has reduced their level of activity and limited if not eliminated physical activity interaction with their friends. Sport for Life has developed a world-leading approach called Physical Literacy for Communities (PL4C), a proven process that meets communities where they are at in supporting and empowering local leaders to shift social norms and attitudes, and create active societies. This session will focus on the steps to take and how to develop an approach that meets your communities needs.
1 hour | Live
Physical Literacy and 'il Calcio'
My presentation will focus on fundamental movements, ABCs, all in the soccer setting. The activities engage the technical co-ordinative and cognitive factors and are designed for all ages.
While working on 'Physical Literacy' you will be exposed to activities that will challenge physical skills, spatial and body awareness and above all, having fun!
The perfect way to learn, grow, perform in a fun and exciting environment.

30 min | Recorded
Physical Activity and Older Adults: It's Time to Address the Inactivity Pandemic
Physical literacy research tends to focus on children and youth, yet the consequences for inactivity in older age groups is catastrophic. However, there is emerging interest in older adults and physical literacy and efforts to understand the mechanisms that support physical activity in this population. This presentation will look at the intersection of physical literacy, physical activity and injury prevention among older adults. It will look at existing tools as they may apply to older adults. As well this presentation will identify gaps/opportunities for future work.
1 hour | Recorded
Dancing Through Physical Literacy
Experience creative movement/dance in an innovative way to build physical literacy & CONFIDENCE, nurture CREATIVITY and make CONNECTIONS! This session promotes overall health & wellness and allows participants to be active without competition or confusing choreography. Explore dance styles and from around the world and inspired by global music to improve strength, stamina, coordination, balance, agility and social skills. As in all Michelle's sessions, when you move with her "You Can't Get it Wrong!" Session material and resources will be shared with all participants.

45 min | Live
Fair and Square: COVID Activities in Squares
This workshop will highlight many activities that can be done in covid safe, 2m x 2m squares. Having fun and being active is still difficult during these difficult restricting times.
30 min| Live
Update on Long-Term Development in Sport and Physical Activity
In 2019-2020 Canadian Sport for Life updated its flagship document – better known as LTAD 3.0. This update incorporated what has been learned working with NSOs, Municipalities, and Recreation Departments since 2004, as well as changes to better align the work of Own the Podium and Sport for Life.
30 min | Recorded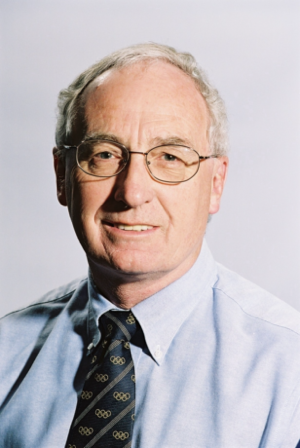 Colin Higgs
Long-Term Development Advisor
Physical Literacy is INclusive by Definition
Inclusion is a crucial strategy for all organizations who want to be successful going forward – but leaders often don't know where to start.
This session will explore what that all means, how you can think about and plan for inclusion in your programming, in your communications, in your facilities and in the cultures you create. This interactive session will touch on common definitions, populations you need to plan for, key data, programming examples, and some actions to take away to embed this work in your organization.
1 hour | Live